Cargo Air Charters
When a client has a request to charter an aircraft they normally have a time constraint to have material to a destination that cannot be met by sea freight schedules or they have a very large volume of cargo which might not be feasible to ship via scheduled airline service. For those circumstances where dollars spent are compared to the risk of a time delay, aircraft charters offer the most time-efficient movement of cargo.
Full charters provide the shipper the most control over the shipment in terms of loading and unloading, and the routing of the aircraft is tailored to an individual route. A full charter also offers the single charterer the full capacity of whichever aircraft fits the need for the freight.
Part charters afford the shipper the ability to utilize spare or extra capacity on an existing charter, or to combine their cargo with different shippers' cargo on that flight. This can bring significant savings to all charter parties.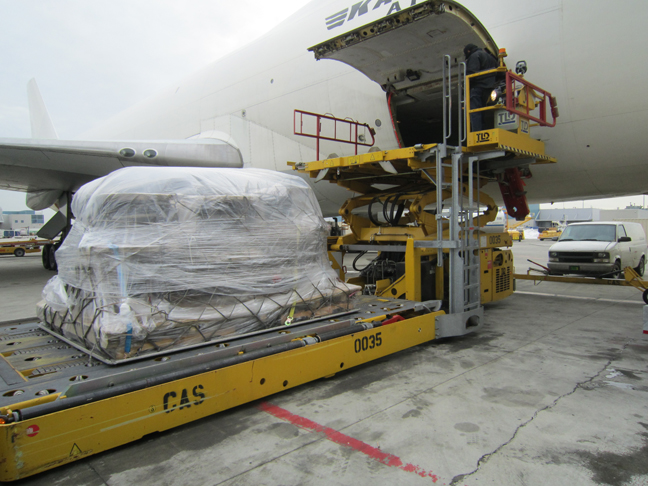 Combined Charter/Scheduled Service allows for chartering less than the full capacity of a scheduled freighter flight and diverting the flight to a non-scheduled destination. Many times the cost savings can be quite attractive and the best value to all charter options.
For those time-sensitive situations where you have a narrow window of opportunity to move material, ERC's dedicated project managers are on-call 24 hours a day, 7 days a week to assist you with your needs. We will explore all possibilities to exceed your expectations and make it work for you.